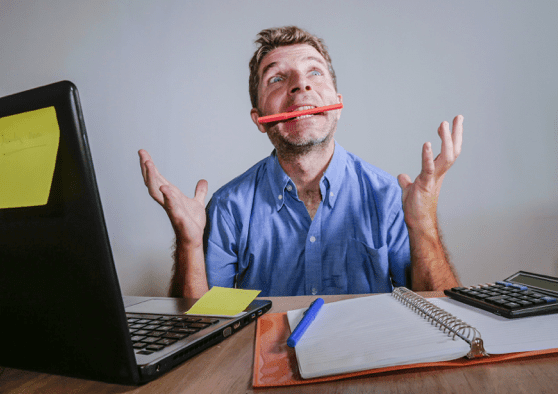 Some fleets still struggle to manage unplanned vehicle downtime……
…and it comes at a cost that goes beyond the expense of any routine repair.
When your fleet vehicles break down, it affects your mood, your business, and your operational ability to optimize revenue. Industry research indicates that these expenses can be EIGHT TIMES higher than anticipated. How can you budget for a "what if" upcharge like that?
For example, downtime leads to higher costs for:
Towing
Roadside Emergency Repairs
Rental Replacement Vehicles
Sidelined Drivers who may be subject to hours of service regulations
Extra Manpower
When unscheduled service and repair events occur, your entire operation suffers and although you may get a splitting headache just thinking about this, there are several fleet management approaches that can help reduce downtime that you may not always think about. Just hear me out…….

Performing Timely Maintenance
Do you brush your teeth everyday to prevent cavities? If not, what will happen to your teeth when you don't brush (and floss) on a daily basis? See where I am going here?
A proactive preventative maintenance (PM) program allows you to identify vehicle issues and limit downtime before major problems occur. Just like brushing your teeth everyday 🙂
Do you wash your bed sheets routinely? Could you imagine only washing them when you start to notice an odor? If you only wash them when you notice a smell or feel that it is needed, gross, I suggest making this a routine. For everyone's sake….
Routine maintenance on a schedule keeps systems well maintained and avoids potential breakdowns. PM can also include a plan to replace components at the end of their expected life cycles, rather than waiting for failure.
In addition, since even routine maintenance places vehicles out of service, working with operations personnel to schedule planned service events during off-hours can reduce downtime.

Choosing The Right Vehicles
Selecting the best fleet vehicles prevents downtime by eliminating problems and let's face it, that's what we all want, right? For example, if a vehicle is not fit for purpose, excessive wear and tear can lead to costly repairs and breakdowns that could have been prevented.
While the capital expense of replacing vehicles is a definite consideration, it is important to take into account that breakdowns and more frequent repairs are a greater possibility with older equipment. Remember your first beater? Yes, it was cheaper on the day you purchased, but how much cheaper was it for you after that?
In contrast, biting the bullet and looking into newer vehicles with the latest technology are much less likely to need unplanned service and affect your cash flow. 

Conducting Effective Inspections
Do you remember your parents always telling you to check your backseat before getting into your vehicle? I can't be the only person who genuinely looks into the backseat prior to getting in to ensure there are no uninvited guests waiting for me like the movies we see on TV. If I am, you all should start, it can happen to anyone!
Anyway, what I am trying to say is that  by developing and implementing a comprehensive fleet inspection process, it's not only a regulatory requirement but also a sure means of finding issues before they lead to unplanned downtime. Or in my case, a replicated movie kidnapping 🙂
In addition, the use of on-board telematics systems to receive reports on fault codes and other alerts can mean having the ability to fix a small issue rather than waiting until it becomes a time-consuming major repair.

Efficient Management
Reducing downtime requires coordinated and efficient management practices. A large part of downtime isn't often related to actual repairs but rather the inefficiency of the service management process.
I'm certain you've heard the expression, "you are only as good as your weakest link". Well, in order for PM to be effective, all maintenance, operations, dispatch, and financial and administrative teams must work together to optimize schedules. Internally, the effective use of resources to streamline processes eliminates backlogs. So let's not let that one weak link cost your business significant downtime.

Driver Training
A focus on driver habits can also reduce the impact of downtime. Think of it this way….Would you allow your friend who has never driven a manual, drive your brand new 2020 Porsche 911? Exactly.
To run a productive fleet, it's important that the right drivers are trained to drive the right class of vehicle in order to prevent avoidable breakdowns and unscheduled service events.
A well-trained, knowledgeable and confident driver is also less likely to be involved in an accident.

Fleet Management Service or Software
Yes, another program to learn and use, I get it. But in order to be organized, you need to utilize tools that help you. We all live for convenience and the ease of use in our everyday lives. So why not take advantage of such a tool for your fleet management?
Fleets that keep vehicles on the road, avoiding downtime whenever possible, are likely to be relying on a fleet management software or service advisers to manage inspections, preventative maintenance programs, shop operations and drivers- and to make more informed vehicle choices.
This type of service or software identifies frequency of servicing or breakdowns and the reasons behind events to help predict recurring issues so you can take effective action.
Future problems are then eliminated, which will not only reduce downtime, but also lead to a more efficient, productive and successful business.
Check us out on Facebook, Twitter, Linkedin, and Instagram to stay up to date on industry trends and news!
---
Ashley Clukey
Marketing Director, C&P Fleet Services
Date: December 9, 2019