Never have a dull ride again!
We all know and see those big rigs driving down the highway. You have to wonder where they've been, and when's the last time they were home, how many times a day they get little kids doing the "pull your horn" arm motion and if it actually makes them smile and/or just annoys them…No? Just me? Not going to lie, I definitely encourage my own kids to do it!
Well, I would have to think that after driving day after day and night after night, they would have a pretty amazing playlist or some awesome podcasts to recommend. On a recent trip, I found myself struggling on the long drive and my mind was racing a million different ways. So I put on my playlist and realized that it was seriously slacking. When I saw an 18-wheeler pull up beside me, I saw this man jamming out and said to myself, "Self, let's make us a trucker playlist". Boom
 , that 's exactly what I did and I had to share them so you never experience a dull ride again 🙂 . This will FOR SURE keep your spirits high and energy up for any ride that comes your way. I hope you enjoy them as much as I do!
Let's drive in…..

  Born in the USA- Bruce Springsteen

  Born to Run- Bruce Springsteen
How can you not feel the base on this all time classic. Roll your window down and just ride!

  More than a Feeling- Boston
If you don't know, this song is famous for many reasons other than being the best song to play on Guitar Hero.

  Roll On Eighteen Wheeler- Alabama

  On the Road Again- Willie Nelson

  East Bound and Down- Jerry Reed

  Convoy- C. W. McCall

  I've been Everywhere- Johnny Cash

  Folsum Prision- Johnny Cash

  I Walk The Line- Johnny Cash
Truly, how can you not start tapping your foot listening to the man in black. Simply classic.

  Brothers of the Highway- Tony Justice

Going to California- Led Zeppelin

  Sweet Home Alabama- Lynyrd Skynyrd
We all know this is not only the State of Alabama's anthem, it's one the greatest jams of all time. We can all recognize this classic by that first guitar verse.
Let's also not forget the unforgettable:

  Simple Man- Lynyrd Skynyrd

  Life Is A Highway- Rascal Flatts

  Free Fallin – Tom Petty

  I'm a Ramblin Man- Waylon Jennings

  Mammas, Don't Let Your Babies Grow Up To be Cowboys- Waylon Jennings

  Chattahoochee- Alan Jackson

  Take Me Home, Country Roads- John Denver (Or Remake)
I personally, love the original but I can't be mad at the remake!

  Wagon Wheel- Darius Rucker

  Wolf Creek Pass- C. W. McCall

 Danger Zone- Kenny Loggins (Top Gun)
Clearly, we know this song because of one of the all-time best movies, Top Gun. But tell me this doesn't make you feel, Invincible…. I'll wait….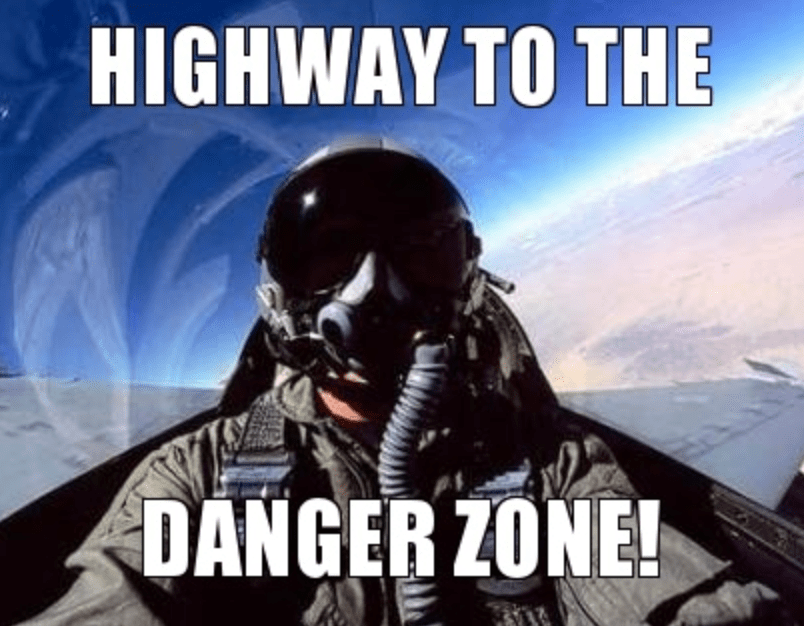 Diesel Driving Daddy- Aaron Watson

  Like A Wrecking Ball- Eric Church

  Livin On The Edge- Aerosmith

  I Drive Your Truck- Lee Brice

  We Rode In Trucks- Luke Bryan

  A Country Boy Can Survive- Hank Williams Jr

 Family Traditions- Hank Williams
I mean if this isn't on your playlist, you clearly never lived. Every single person has heard of at least one of these epic songs and that speaks volumes on their influence.

 Song Of the South- Alabama

 Hotel California- Eagles

 Highway to Hell- AC/DC

  Free Ride- The Edgar Winter Group

 Runnin With The Devil- Van Halen

  Neon Moon- Brooke & Dunn

  Born To Be Wild- Steppenwolf

 Somethin bout a truck- Kipp Moore

 Mud on the tires- Brad Paisley

 Truck Yeah- Tim McGraw

 Cruise- Florida Georgia Line
I don't know about you all but I feel like these guys came out of nowhere and all of sudden they made this remix featuring Nelly. Talk about a song to play on repeat. These guys nailed it!
I hope to have prevented you from having another dull ride on the road. To be honest, even if you are not a truck driver, you would love this playlist. Nothing better than mixing a little old school tunes with a little new age ones! 
So to sum this up, say it with me….Take me down to the paradise city and cruise…Truck yeah! Boom
Check us out on Facebook, Twitter, Linkedin, and Instagram to stay up to date on industry trends and news! 
Written By: Paul Norton
Owner/President, C&P Fleet Services